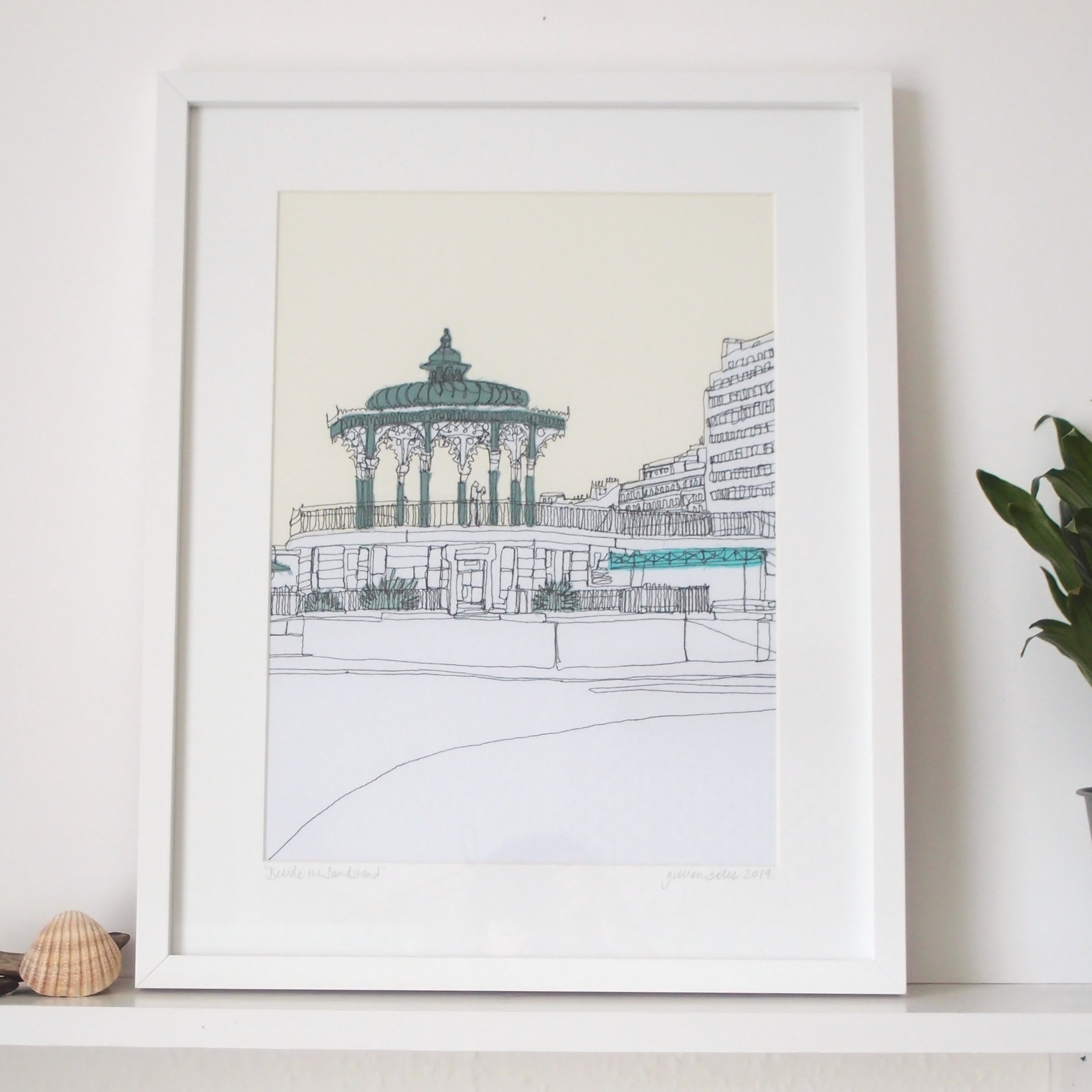 Beside the Bandstand
An original embroidered textile design.
This canvas is entitled 'Beside the Bandstand' I just love the ornate fretwork of the Bandstand, and I chose a serine palette for this romantic spot.
Freehand Machine Embroidery on a cotton canvas. Mounted and framed.
Beautifully packaged to insure it arrives to you in perfect condition.
Frame size 43cm x 53cm
Available framed in Black or White.
*This frame is intended to be wall hung it had been photographed on a shelf for display purposes.
All originals are delivered via a trackable postal service.
©Copyright of gillian bates. All rights reserved.