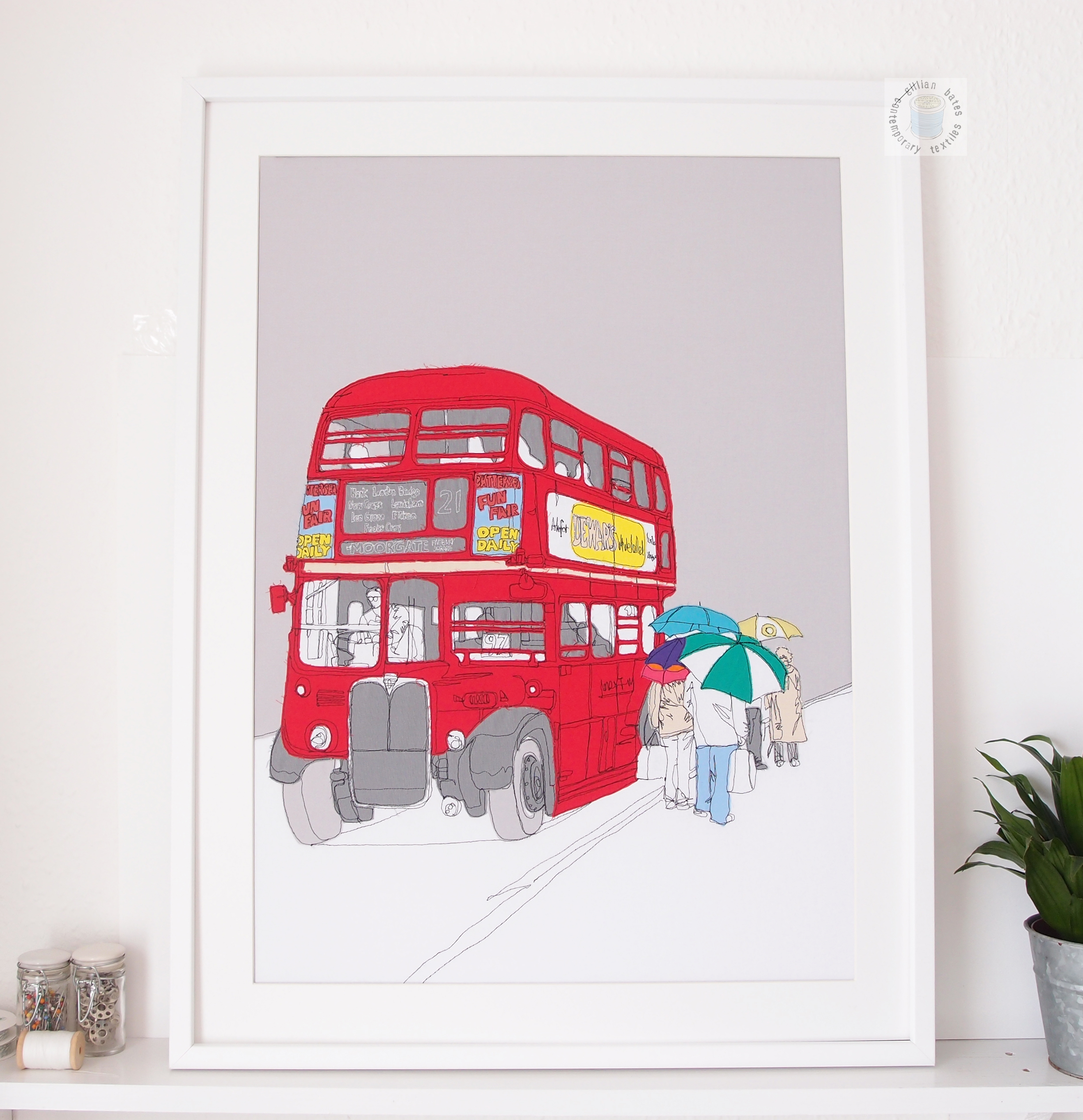 Bus Queue
An original embroidered textile design.
This canvas is entitled 'Bus Queue' there nothing more British looking than a bus queue of brollies under a pale silvery grey sky.
Freehand Machine Embroidery on a cotton canvas. Mounted and framed.
Beautifully packaged to insure it arrives to you in perfect condition.
Frame size 63cm x 83cm
Available framed in Black or White.
***DELIVERY COSTS ARE NOT INCLUDED IN THIS ITEM DUE TO ITS SIZE. PLEASE CONTACT US FOR A DELIVERY QUOTE.
©Copyright of gillian bates. All rights reserved